Love vs Friendship


I love you and I know that it will be hard for you to comprehend.
You have a place inside my heart, and you will always be my friend.
But lovers we will never be, so I'm not going to pretend.
We'll both walk away from this with Hearts that never mend.

I never meant to hurt you, I hope someday that you will understand.
Sometimes things don't work out quite the way we planned.
I've cried myself to sleep at night, wondering what to say.
We've had our share of ups and downs as we've went along our way.

I hope someday you can forgive me, and put this is the past.
We all have our own destinys, this wasn't meant to last.
Someday you'll find another, and I'll just be a memory.
I'm sure that we'll both reminisce about the way things used to be.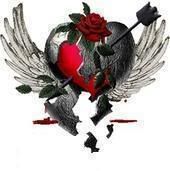 So now I'll say goodbye my friend, here is wishing you the best.
I hope you have a happy life and that you will be blessed.
I love you like a sister, and I wish there could be more.
But things can never ever be the way they were before.

You will probably think that you did something wrong.
But you see I love another and here I don't belong.
Take care of you and know that I will always be your friend.
We'll both walk away from this with Hearts that never mend.

Written for the Broken Love Challenge with Badmac.
Posted May 17, 2008___by Wildewind.

By Wildewind

© 2008 Wildewind (All rights reserved)