The Winter of Life . . . !


Something I think about –
that comes to my mind,
flashes of life's journey –
memories of those times.


Hopes and dreams fulfilled –
glimpses of how it was back then,
the years of youth used up –
time has been lost in the wind.


The passing of years
So quickly have gone
Seems like only yesterday
But those days are done.


Seeing older folks through the years
Oh! those years far off you see
I couldn't fathom then
That they would catch up with me.


This winter of life
Catches me by surprise
I arrived here so quickly
Never did I realize.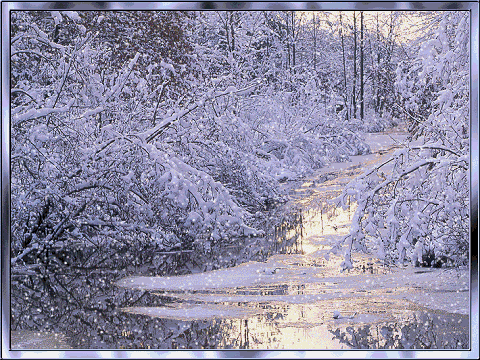 Just doing the simple things
Seems like it takes forever
The aches and pains come sooner
And cutting grass is now an endeavor.


Taking a nap isn't just a treat
It's the mandatory thing to do
It even takes longer
Just to dress and tie my shoes.


This winter of life has come
No idea how long will it stay
Our life is but a vapor
So do what you can today.


Yes, I entered this new season
And feel like vintage wine
So younger folks take heed
It could come at any time.


It is not for certain that
All seasons of life will you see
So, remain close to the Master
His kingdom is a guarantee.


These things and many things
And all things to come
Things to look for when
The Winter of Life comes!








© Steve A. Politte
2006



By StevePolitte

© 2008 StevePolitte (All rights reserved)