IN MY GARDEN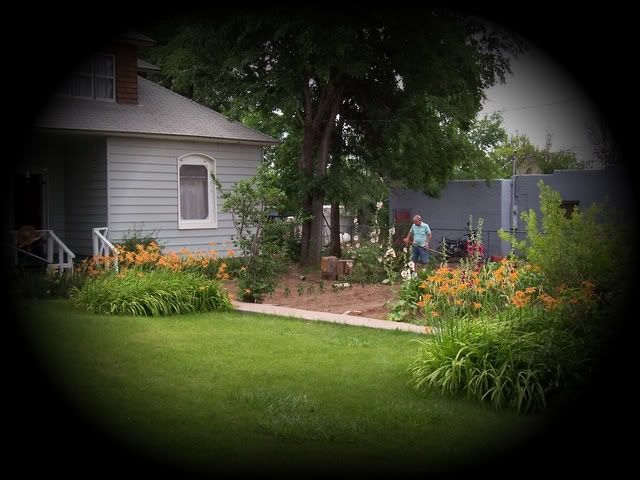 I have never been much of a gardener
but my grandmother was and in turn my
mother also loved being in a garden. My sister
is an avid gardener and so, now, is my dad...
so this is dedicated to all of them, with much
love.



Oh, what joy can be found with each new day
when I stand in my garden and silently pray.
For here are the gifts God has given to me,
and in my garden there is always peace.


There's hope to be found in the fresh tilled soil
and joy can I feel in a day of hard toil.
The sun on my brow reminds me of home,
God's light always shines, and I'm never alone.


At the end of the season with harvest in hand,
I give thanks again for this blest fertile land,
and I know in the spring I will find once more
rich blessings are mine as my spirit does soar.


For what joy I will find as I walk once again
to the garden I love where the Lord holds my hand,
and I pray someday when my time here is done
in my garden, at last, I can walk with His Son.





Oh, what joy can be found with each new day
when I stand in my garden and silently pray.
For here are the gifts God has given to me,
and in my garden there is always peace.



© Forrest Phelps-Cook








By forrestc

© 2008 forrestc (All rights reserved)