Eternity's Bridge




It was Jesus who built the bridge, the son of a carpenter, born with skills.
He required no drill,
He had the nails and wood in His hands,
He had the whole world in His hands,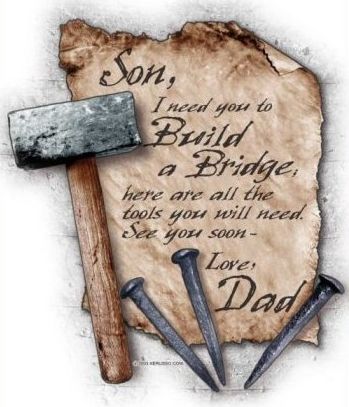 glitter-graphics.com

With His sweat and blood, and love His motivation,
He carried the cross to Calvary with the blueprints,
Laid out in His mind with each heavy step,
He saw a new world, a new life with the chains of darkness broken forever,
He left His footprints,
So deep that no other could ever claim to be Him,
Deeply embedded in the sand,
Engraved into the hearts and minds of believers,
He carried the load of the world,
He carried all the sin of the world,
With His last breath He descended and set the captives free;
Holding the key to hell in His hands,
He vanquished sin and death,
And ascended to Heaven,
Where He built Eternity's Bridge,
For believers to walk across to the Promised Land,
Where no man or woman would ever have to carry the weight of sin or death,
He would carry it for all those who believed that He was the Son of the Living God
Who came in the flesh and was sent by God.
Jesus paid all our debts by dying on the cross, and on the third day rose from the dead.
To sit at the right hand of God the Father Creator of Heaven and Earth,
Jesus built the bridge,
All we have to do is reach for the cross and confess our sins to Him and
Ask Him to be the Lord and savior of our lives.
He already paid our debt; He died for our sins,
We are free from death's harsh grip,
Where in the end of life's journey,
We will either have the choice of Heaven or hell.
Those who believe that Jesus carried the cross
And was crucified for the forgiveness of sins
Will walk across Eternity's Bridge into Heaven and see
Jesus, Our Savior, the Son of God. The others will be thrown into the lake of fire where they will be tormented for eternity…

John 3:16
For God so loved the world that He gave His one and only Son, that whoever believes in Him shall not perish but have eternal life.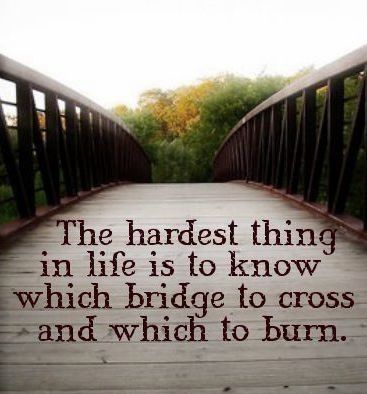 glitter-graphics.com
© 2008 Patricia Kriegel (All rights reserved)