LITTLE BOTTLE IN FRIDGE

Another night home alone, bored.
Good thing for that little bottle in fridge.
There's something about the way I stagger,
Never really off balance, just off kilter.





It seems it has made me full of words,
That little bottle in the fridge woke something.
Can't sit still, stagger here and there in the house.
Changing the music and babbling to myself.




Good thing no one is around to push buttons,
All the pent up emotion would just rip a strip.
They'd be laying on there backs from the blast.
That little bottle in the fridge on this lonely night.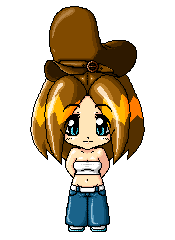 Two steps to the left, one right am I gonna make it.
Something in the way I stagger is like a dance.
No rhythm but lots of swaying to and fro.
All because of that little bottle in the fridge.



DOC DYR
SOMETHING IN THE WAY
PRIVATE CHALLENGE
MISUNDERSTOOD



By doc_dyr

© 2008 doc_dyr (All rights reserved)