Dare you walk through my forest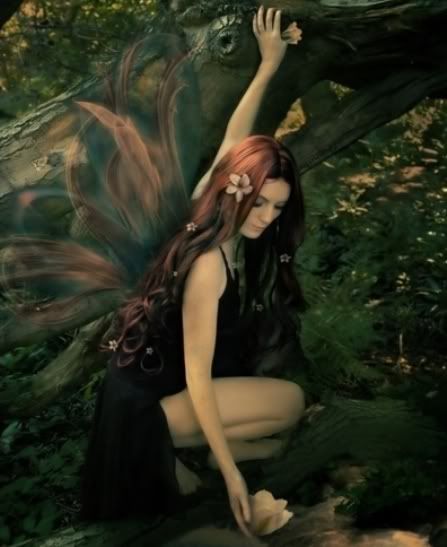 Dare you walk through my forest
My kingdom my home
Dare you sit beneath my tree
smell the flowers I have planted
Drift off to sleep and dream.
How dare you listen to my babbling creek
For it only speaks to me
I am the Fairy queen and without
valid invitation your not wanted here.











So sorry you slipped and fell in the mud
Could have been much worse I could have
taken your blood... Oh I am sorry your
so misunderstood... Perhaps if you would
have tried to understand ~ This is
my forest it is not opened to man.
Humans and their strange way of life
have done nothing good just caused
me strife.











I have strived to make this forest pure
It is mine your not welcome here.
Disappear and take your chemicals
too ~ Go away or I will cast a spell or two
Don't cut my trees, don't condone my way of living
I warn you now... I am not that forgiving.












Dare you walk through my forest.
I think not!








By Velvet Mist

© 2008 Velvet Mist (All rights reserved)