Happy Birthday Sis-Mistymaden.
Happy Birthday
I send many birthday wishes your way
Balloons and singing and birthday cake to
I hope all your wishes come true.




Your my sister my friend
Many birthday wishes I send
Across the miles from me to you
I wish you happiness and good health to.




You are my sister at starlite
May your birthday be just right
You are an angel to many I know
As through you Gods love shows..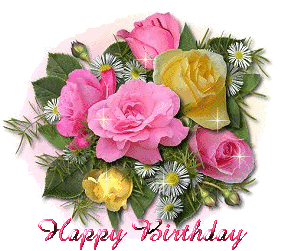 © 2009 Just little me (All rights reserved)