A Christmas Tale #7



Rainspirit welcomed Momma
From her seat near Santa's tree
Said ' I 'm sorry that your kids so bad
You had to come and see




I'll admit they made me angry
Then I knocked down Dear old Doc
They had gotten on my final nerve
And that takes quite a lot




Since then I've said I'm sorry
There is noone mad at me
To ever hurt another
Is simply not part of me








Bad Mac had grown so tired
Of this nonsense round the tree
She sent out a worldwide S O S
For all the world to see




From the police station in Scotland
Tomfoollery heard her call
So he set out for the Starlite
With kilt, Sporran and all







You could almost hear those bagpipes
On the night that he arrived
So the naughty little children
They ran away to hide







Near the door he found Poor Teddy
In Blind Poets turtle shell
So he made her take the darned thing of
And give it back as well




Blind Poet cried out you ruined it
As she tossed it far away
So Teddy grabbed it up again
She still wears it every day




He made Missy Maiden stop her noise
Saying "why do you need drums"
You really cannot play you know
All your fingers act like thumbs."






What have you done with Morning Song?
She'd never let this be
Did she go to sing for Santa?
Her ballad about his tree?






You know that he can't stand her voice
It makes him just go nuts
If he starts in a hollering
I suggest that you all hush




Ms Green … stop chasing Rudolph
Round and round that tree
How you can stand the way he smells
Is a mystery to me!





Tell me were is Old Blind Poet
Is she still in that sack?
If Santa mistakes her for toys
He'll stick her in his pack




Meanwhile the Seante cookie
Has slipped right off her plate
The magic spell was wearing off
She began to feel real great







So she met up with Little Teddy
Then together they teamed up
To find our own Blind Poet
And make her pay … for stuff




For teasing Dear sweet Teddy
And licking Seante's leg
They heard that she was hiding
Inside a old gift bag







Which they found in Dear Old Santa's sleigh
So carefully tucked away
They knotted up its ribbons'
And carried it away




In the hall there was a chamber
Looking like a big old box
So they locked Blind Poet up inside
Yelling "This is because you suck"




There was a row of buttons
On the front of the machine
So Tiny Teddy pushed one
But her eyesight is not keen







Strange things began to happen
Big wheels began to whirr
Then a big door it flew open
To reveal a brand new her








Tiny Teddy loved it
Her revenge was now complete
She laughed so hard she lost it
And fell over her own feet



Blind poet went a running
To see what she's become
She had to find a mirror
What caused Teddy so much fun?




At last she saw her image
My God what did they do?
When she first saw what had happened
A big shudder passed right through






There stood a Playboy bunny
With big ears and fluffy tail
Like the kind you see in magazines
The nice stores do not sell



Old Doc she got so tickled
Alter ego …it popped out
And there stood Good Old Beep Beep
Staggering about






She spied the Seante cookie
Said I'm sure I can eat a leg
Everone heard poor old Seante
Trying not to beg




She said first Blind Poet licked me
Now you want to eat me too
I'm beginning to hate gingerbread
Oh! What am I to do?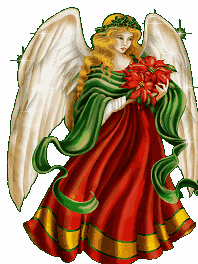 Mary Ann the lovely angel
Found just two of them
Tiny Teddy and Blind Poet
Meek as little lambs



Tell me… Have you both been naughty
I'm aware that you can be
It's not nice to lie to Momma
You must answer truthfully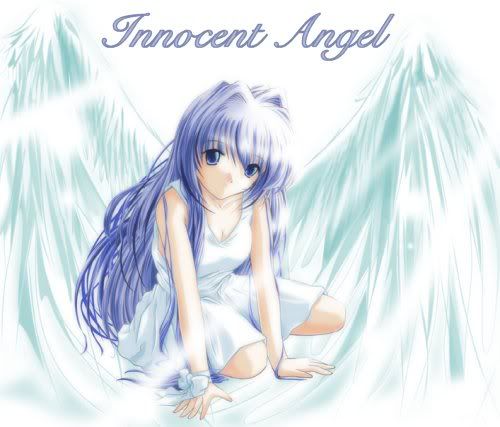 No Maam, said Tiny Tedddy
I'm as innocent as a lamb
I did it… said Blind Poet
I'm guilty , yes I am




So Momma gave her a pencil
Told her that she's have to write
One hundred lines to give her
On what Christmas means tonight



She thought and thought about it
Bout her family and the Star
Then wrote down some words for Momma
And her friends away so far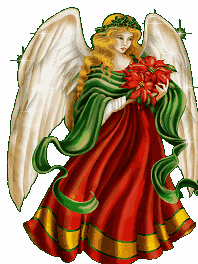 She brought them to the angel
Hoping she'd be pleased
And invite the Playboy bunny
To sit upon her knee




Momma found her words quite pleasant
And thought everyone should hear
So she gathered them together
Then said " Now recite my dear"





So blind poet shaking, trembling
Let her lovely words pour out
I recorded them and kept them
Look here…I'll print them out







*First I'll offer my apology
for acting so improperly.
This solemn music chastens me
to act with more propriety.



It's very cold at this North Pole
yet inside I feel so warm.
the lights are very bright tonight
I feel safe from every storm



For I'm gathered in my family's arms
and feel so safe from all alarms.
The beauty of this night I see,
reflected in their love for me.

We had such joyous fun today
dashing through the snow
The sleigh bells sang a merry tune
and oh that snow did blow!


My appetite has grown and grown
my hungry belly makes me moan.
I'm hungry now and need to eat
to make this special day complete!*






Everyone applauded
When her reading it was done
As they reflected and remembered
That this week had been such fun



I think you can see the picture
That her words painted that night
Still before all of that can happen
Everything here must be right




Right now it's simply a big mess
Playboy bunny running round
Beep Beep Beeping Seante crying
Lots of stuff… just going down






Can the magic ever happen
Can I get this whole mess straight
Well just let me think about it
Then I'll come back in eight




I'll bring you all the story
As quickly as I can
But like so many other poets
I gotta go pay the man


Let good cheer prevail
Until I do
In the meantime I will
Think of you





*Dory's Resitation written by
BLIND POET, herself



© 2009 jollynoblefrog (All rights reserved)