I'm Not Afraid To Go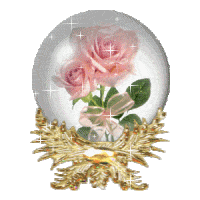 They gathered round her hospital bed Hush!
Listen to the flutter of their wings in the night
Sprinkling star dust over her beautiful face
Listen to their angelic whispers in flight

They were her angels there, sent from God
To help guide her through the night
But when the Angel of Death stepped through the door
Her angels made a choice to stay and fight

They took him aside and set him straight
This woman is very much loved and adored
We will just have to wrestle you with our every breath
But we'd rather you leave on your own accord

Backing off a bit, he took a step back
And looked at the woman they spoke of
He saw the many cards, flowers and well wishes
Speaking volumes of how much she is loved

Just then she opened her eyes a bit
A brilliant white light behind him glowed
She spoke as plainly as she could to him
Young man, I'm not afraid to go

But the angels then panicked, this was not to be
They began flittering and fluttering all around
For she had to remain here for her Starlite friends
She just couldn't be heaven bound

She had to stay here for her family
For all the people she loved
She needs to hold her new great grand baby
Who was born on the wings of dove

This child was brought forth to give her strength
And the blessed will to carry on
But when the body is so ravaged beyond belief
Maybe it's best that God's will be done

So sweet Mary Anne, your angels will rest
And they will stay right by your side
Just in case you may choose to soar with them
Dear God what a glorious ride!



Written for the FOS 'Any Form Goes' Challenge
Simple Rhyming Verse
Hostess: Tinyteddy (Bonnie)

God bless you all in your sadness!




By Adele Kaye

© 2018 Adele Kaye (All rights reserved)

Written for Form Over Substance (FOS) Weekly
Form. This week's form is the -

Rubaiyat -



A rubaiyat is a form of verse comprised of quatrains (4-line
stanzas) written in iambic meter. The meter can be any you
choose, such as tetrameter, pentameter, etc.

The rhyme scheme for the rubaiyat is -
aaxa bbxb ccxc etc. for each stanza.