Dear Santa I Have A Long List For You.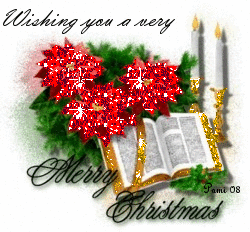 Dear Santa I have a long list for you
I am blessed with a large family many friends to
What I wish for each I could write in a book
Dear Santa please take a good look
These names are a big part
Of names that are written in my heart
Each one has a touched my heart in a special way
As I thank Jesus above for each blessing that comes each night or day
They might not know it but each time
I am blessed that they are family or friends of mine
We may be family or friends for years or we might had just met
Dear Santa read this list don't forget my family and friends on the net.




Now Dear Santa for my starlite children I hope you bring each one
A nice gift wrapped beautiful for my starlite daughters and son
For my two starlite grand daughters,Tameka and Tonie
Something sweet for they are special to me

Tinyteddy and Dorey bring a teddybear
For many they both show they care
MsJulie and Jade bring a big box of candy wrapped in blue
For both of them are sweethearts to
VevletMist ,Tina and Connie bring a box of cookies wrapped so neat
For they are both very sweet
And how about a surprise for Chris my starlite son
As for daughters I have many but as for sons he is the only one.





For my Moms AliceAnn and MissMarry, who are sweet showing there love just never stops
Dear Santa how about bringing them a Christmas poinsettia with beautiful bow on top
And Dear Santa don't forget my aunt CherryK
She lives in Australia so far away.




Now Santa my sisters at the starlite cafe
Waits for you to come our way
A box of cookies for Dorothy my blood sister and maybe a flower to
For she loves flowers and cookies any kind will do
Now my sister Josharon,Delorie, and Deeny a nice gift wrapped in pink
For my sisters Marriannjo and Deb how about a new pen to dip in there ink
And sister Mikri and sister Becca some wonderful books
Dear Santa at your list take a good look
Sisters Theo,Norma and sister Angelbrown a gift of love
Something wrapped in white lovely as a dove
Sister Sheila, Pam,Jonie,Jessi,Linda and Pat
Sister Dareline,Liz,Joyce,Janet how about a new hat
Sister Annie ,Meggie and Doreen some new pens so beautiful poetry they can write
Dear Santa don't forget my family friends at starlite
Sister Brandy,Penny, and Floreann and my new sister Pattie and Johanna to
How about a Precious moment doll and 1 also for sister Sue
How about a surprise for sister Starlite1,Shirley-S,Sherry,Chrisie and Mary-T
Dear Santa we are wait for you as we decorate our starlite Christmas tree.




Dear Santa my brothers Bruce,George and Lewis to
Bring them a gift wrapped in pretty blue.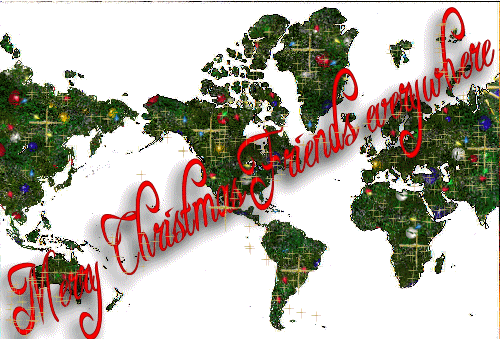 My special friend Don Eagle how about something really sweet
For he is a special friend so neat
For many starlite friends -Heather,Al,Oreintal-Rose,Hobbs,the list is very long
For Bubby,Walt,Denlexx, ,Jerry,Tony,Ingri, Xrifles and Morning song
Also Comptom,Marvin,Denlexx,Shirley.Oscar and Peggy P
Melissann,Chris17,Pete,Tony the listerner and Gracie-B
Poet-me,Jeanie-Ward,Capri,Paul and Stephanie and C.StevenBlue
Dear Santa all my friends would like a nice surprise from you
Bring some Christmas candy and cookies to
For Cheesemaker,June,Landis and Devin the whole crew.




And as we all decorate our Christmas trees and share gifts of love
Let us remember the real meaning of Christmas is about Jesus above
As Christmas come we celebrate the birth of Jesus the King
And I thank Jesus for everyone and everything.




(A Challenge write for= floreann_cawley
= Best Christmas Poem Page )



© 2010 Just little me (All rights reserved)