What Is Happening To Our Starlite Home?
What is happening to our starlite home?
Why is many being left alone?
I know there is a lot going around
In our little starlite town
Many are getting there feelings hurt
Some of us are getting treated like dirt
But we know to hold on
We need to be strong
Our starlite home use to share so much love
Now for our starlite home I send prayers to heaven above
The doors at starlite is always open to every one
Any more writing there seems not as much fun
Seems like many are leaving for reason of there own.

What is happening to our starlite home?
Many friends
Seems to pretend
Lies and gossip in the writing you might see
Not like our starlite home use to be
Since the year of two thousand I have been at starlite
Many we welcome in day and night
So to all and especially Libra don't leave
I ask you to stay please
I have left our starlite home and then came back
As times our minds run off track
I learned through the years of writing what I feel helps others and helps me
We have a right as anyone does you see
So many might not like what we write
But then it is ok because it is our home that's starlite
We don't expect everyone to like our poetry
But you can't leave you're my real blood sister to me
Remember the welcome mat is always out at our starlite home
So please stay don't leave us alone
Libra you were the one who got me to post here
As I know you been here for many years.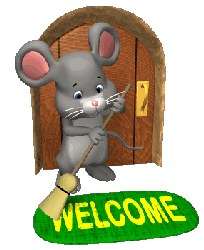 © 2011 Just little me (All rights reserved)