Happy Belated Birthday-Earl.(Oscar)
Happy belated birthday my friend
Across the miles many wishes I send

I wish you many many more
As of yesterday you turned a young eighty four

I hope you had some cake and ice-cream to
I hope someone sang-Happy Birthday to you.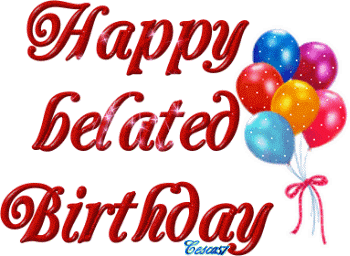 Each year you get younger by the day
You are my wonderful sweet friend at the starlite cafe

I wish you many blessings from the Lord above
Many gifts of love

I wish you good health and hope you had a special birthday
Many wishes and a hug I send your way.



© 2011 Just little me (All rights reserved)