With the sunset approaching the small one pondered his day – his allotted time. Looking back he was filled with regret for all the things he had wanted to accomplish that day but had not. As his mind drifted into the limbo of evening he reviewed what had been accomplished – and was saddened that all he had managed were a few tiny ripples in the pond of life. Then the night sprites began to weave their dream coverlets and to work the twilight magics, and the dream faeries began their waltz. Suddenly in the spaces between, voices began to answer his doubts.
"Why do you despair?", they asked in a sweet gentle song. "You have done much this day." The little one reflected, and tallied the day's events. He had held a friend close and whispered that everything would be right as they started down their path, he had stopped to move a limb from the path as he strolled along, he had cleared some rubbish and clutter someone had left from along the path. As he catalogued the day he saw nothing of importance in his day – and now the day was past and it was too late.
With a gentle lilting laughter the voices answered his unspoken thoughts, "You simply do not see the total – shall we tell you what you have done this day?" The little one nodded and braced to be told how badly he had failed.
"You offered comfort to a friend – had you not they would have spent their day in despair and would not have done anything. Because you took the time to care they touched others as you touched them. By days end your act of compassion had brightened hundreds of lives that otherwise would have been sad today. To have done that is a great thing indeed, it made the world a better place to live in today."
"You stopped to remove an obstacle from the path. The one behind you was in a hurry and would have stumbled over that limb – falling, they would have been hurt and would have set in motion a series of events that would have cascaded causing many tasks to be incomplete today. By your act of caring you allowed today to unfold as it should have."
"You saw the carelessness of another and picked up for them. By clearing the rubbish and clutter the sun was able to make the flowers grow and bloom where they would have withered and died. By your act you added beauty to the path as others traveled. Because a flower bloomed a butterfly fed and flew out to brighten the world with its dance upon the breeze. As the butterfly flew through the park, 2 lovers forgot their small differences and in watching the butterfly remembered why they were in love. As the butterfly flew on it settled on a windowsill to rest, and a shut-in smiled that they had found some beauty in a weary day, and their family found relief that there had been one smile that day."
"In this life it is not the grand deeds that matter – they are few and usually fleeting. We often do not see the far shores that the ripples we set in motion reach, but these are the acts life is made of – and we accomplish so much more than we ever see."

© Candace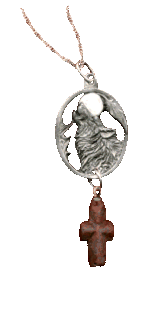 A hero isn't always someone who does great acts, a hero is about how your acts affect someone else.














~*~ Feather ~ from Forest Gump ~*~
By SilverDawn
© 2011 SilverDawn (All rights reserved)