One Day At A Time.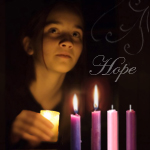 One day at a time
I need Jesus hand to walk this line
Harder roads then this I traveled
My mind just gets unraveled
I know I am blessed in many ways
As I have children, family and friends to help me come what may
I know Jesus has always helped me through
Dear Jesus this trial is getting harder each day as I turn to you.

I guess Jesus is testing my patience as in time
I know Jesus will help me walk this line
I thank Jesus for all my blessings and for each new day
I thank Jesus for each new trial he sends my way
For the trials I go through builds my faith to be strong
Dear Jesus through this trial please helps me to see if I'm doing something wrong
I think I'm doing everything I can
Dear Jesus with this problem I need your helping hand.

One Day at a Time
I know Jesus will help me walk this line
Life isn't fair many say
Times it seems that way
I'm sorry if I'm in the wrong
Dear Jesus please give me patience make me strong
Dear Jesus I thank you for the help will come in time
I just need extra patience walking this line.


© 2011 Just little me (All rights reserved)