Happy Birthday Deeny.my Sister by Heart.
Happy Birthday Sis
Your birthday I sure don't want to miss
Soon it will be your big day
I wish you have happiness always
Hang balloons
Have someone sing happy birthday a wonderful tune
Have some fun and enjoy your birthday
I hope many blessings from the Lord comes your way
I hope all your wishes come true
I wish the best for you.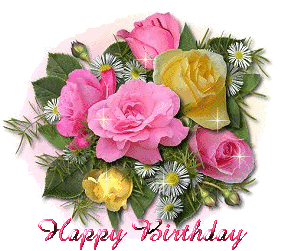 We are sisters from heart and we are also friends
Many birthday wishes to you I send
You are as sweet as can be
Very special to me
You are an angel to us all
And your poetry is beautiful like a picture on a wall
Across the miles from me to you
I send many birthday wishes and a big hug to.


© 2011 Just little me (All rights reserved)