Keep Christ in Christmas.


Keep Christ in Christmas something we should all do
Don't leave Christ out as you wouldn't want him to leave out you

Christmas is about Christ you see
Not toys not big dinners or beautiful Christmas trees

As we run to the stores always in a hurry buying gifts of love
Many times we seem to leave out the Christ child above

Now many will say
Happy Holidays

I say Merry Christmas as Christ is what it's about
Not just a holiday on my mind there's no doubt.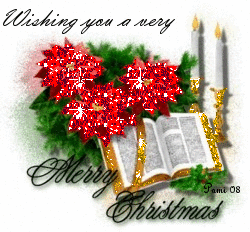 Many Christmas cards have bells or candy canes
Where is the Christ child where is his holy name

Wrapping toys can bring so much delight
Sharing and wrapping gifts in shining paper so bright

All of us enjoy Christmas in our own way
Let's not forget the Christ child who laid in the hey

What happened to telling a Christmas Story?
Let's give to the Christ child all our joy.


© 2011 Just little me (All rights reserved)