Boys Toys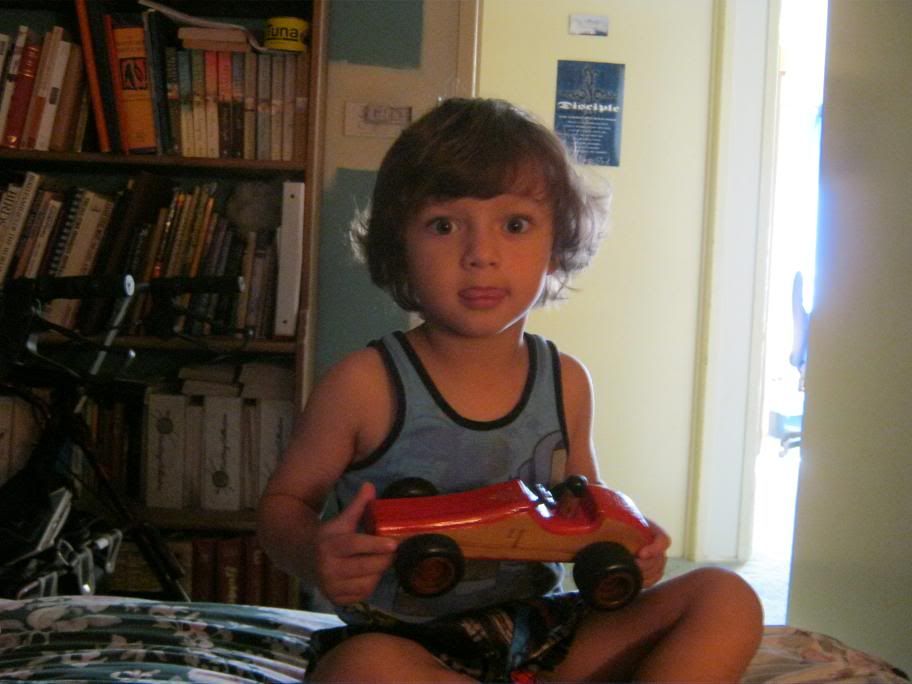 My grandson Zekiel
holding the racing car Ches made for his 4th birthday

Poor little car, another load,
so sure her axles must be bowed.
When hardware giant clears out crates
Ches breaks them up and then creates
the most amazing, lovely toys;
he makes no fortune, just enjoys
working each intricate detail,
parts lock together, no screw or nail,
perfectly shaped to a precise scale,
some girly stuff but mostly male.

A patience rare this bloke employs,
pure delight to all-aged boys.
To use bright colours he hesitates,
polished timber only...and then he waits
for word of mouth to pass around,
treasuring each piece of timber found.

Under the hood, the engine exact,
wooden moving parts, collectors attract.
A huge Mack truck, red cedar and pine,
oh so gifted, this man of mine.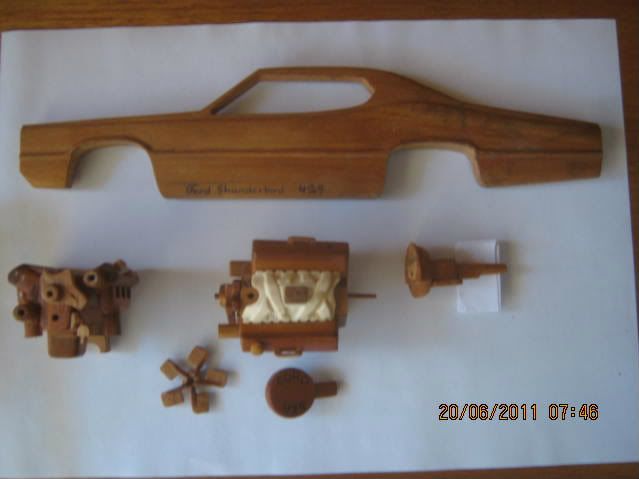 the white parts are carved from bone



By cherryk

© 2011 cherryk (All rights reserved)