I Still Can't Believe She's Gone.



So empty are the halls at starlite
As candles we light
Many prayers we pray
All will miss mom ( Aliceanne ) at the starlite cafe
She had friends all over the world
Her family / friends meant more then any gold silver or pearls
Friends from New-York all the way to the land down under
Tonight starlite is so empty you can't even hear the thunder
She was special to many especially to me
In me she did believe
She always said I love you
She'd call and write poems and books to
To anyone she wasn't a stranger
Now she is an angel.

Way back in 2000 we met at the starlite cafe
We became friends right away
First she said call me aunt then soon she decided to adopt me
As we got to know it each other we became family
She'd do anything for any one
She'd cry with you in sorrow and laugh at times of fun
She loved the Lord above and her family
Many times she said she was proud and she loved even me
She loved the starlite
As many candles now we light
Many prayers we pray for she was an angel with out her wings
Now she is with the Lord the King.

I was blessed the day the Lord put her in my life
Many times I could talk to her about how I was an abused wife
Another blessing as one day she said I'm going to come meet you
I got to meet her and George - my adopted dad= to
They took me out to lunch took pictures we had a nice time
Now she is heaven among the angels her light shines
She said I was beautiful had the most beautiful eyes of blue
She said my smile was the best and so proud of how I get through
So empty are the halls at starlite
Prayers we pray and candles we light
The starlite halls are empty to me tears fall like fallen rain
As I walk down memory lane.

So many things to me she told
Some of new some of old
Like going for a fish dinner with dad (George ) every Friday night
Times she'd say are you nervous as something didn't seem right
She wasn't my birth mom I know
But she adopted me and her love she'd let show
She'd talk how way back when Albert had his dream
Oh she'd say keep posting as many would leave our starlite home it seems
Just a few nights ago she told me
Call me on New Years Eve
She knew that is a hard time but she said she'd help me be strong
Now we have a New Year coming in and I can't believe she's gone
I can hear her angel sweet voice and see her sweet smile to
She was an angel to me and to many of you
Many times for hours she'd talk on the phone
So hard but I know she is ok for she is in heavenly home
Hard to hide the tears
As I thank God for putting her in my life for all those years
Tears can't seem to stop and memories come tonight
I'm writing but the halls feel so empty at starlite.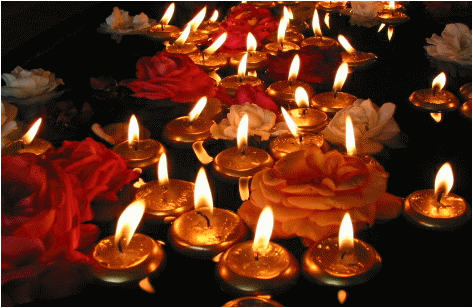 © 2011 Just little me (All rights reserved)