Little Things



Be wary lest you stumble on your way;
faithful children of the Lord on straight paths walk.
In doubt? Then change direction and obey;
small victories are gained if you don't balk.
Things of the world may lure you from your path
because you are but human, like us all.
It is preferred not to know God's great wrath;
is your defence in place when evil comes to call?
In circumstances beyond all control,
them who don't obey will never win.
That is the promise...Jesus makes us whole,
your best insurance from a fall to sin.
Strength, meant to overcome our greatest loss
lies in His sacrifice upon the cross.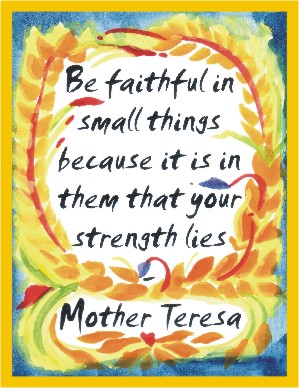 By cherryk
© 2018 cherryk (All rights reserved)