Sa Mga OFWs...


Sa Mga OFWs, my hats off to you all

Kahanga-hanga ka OFW
you have something beautiful to offer
you have an uplifting spirit to cheer
an absolute resolve to emulate for others.

Your story is something to behold
you experience life in a way
that's unlike anyone else
your words are truthful and honest
words of wisdom, they can be benefited.

You have dreams, vision and values
that can make difference in this world
you can give love, joy and exude
the meaning of any moment you are in.

You can make life worth living
by the way you see, feel and perceive
you are living it to the fullest
without hindrance, because of hard work
inspite being away from your love ones.

You are priceless, unique OFW
you are the expression
of what life means to be
through the focus of your existence
the reason of our creation
is breathing and alive in a way
that there is no equal.

By your example I found joy
richness and substance of sacrifice
you evolve in my daily struggle
as if you show fresh, new ways
and inculcate the meaning
why life is indeed worth living.

Sana ang Poon Maykapal ay sumasainyo
maraming salamat po!

Pag-ibig, Pag-asa at Kapayapa-an!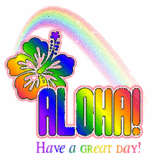 By XRifles
© 2012 XRifles (All rights reserved)