Hello Every One.
Hello Hello Hello
I live in Delhi Ohio
I am Mary my pen-name is just little me.
I am a Christian and I'm thankful as can be
For my starlite home
I have been through abuse,raised 7 children mostly alone
I lost twins who are in heaven above
I am so thankful for starlite so we can share our love
A secret I can keep
I know how to hide them so deep
I'm here if you need me
A prayer for you there will be
If you are in pain or feel blue
I feel so sad and feel your pain to
I'm just an email or call on the phone
For my starlite family and friends we are never alone
I love to write about God above
The blessings he sends with his love
Birthday poems and just special ones I love to write
As the poets shine like the bright stars at night
I Read and comment almost every day
Thank God for the poets at the starlite cafe.


Before I knew many of you
I was posting under the name of Mrs Blue
I had posted 213 as I wrote more each day
Many friends/family at starlite came my way
I had to change my pen name
Sevenpepsi I then became
I posted 754 day and night
My blood sister Libra was that one who borough me to starlite
Now this will make 1305 poems posted as now I'm just little me
And happy to know Starlite doors are open again and changes are coming to be
Now I have a big adopted family at the starlite cafe
Aliceanne is my adopted mom,sadly she has passed away
I have adopted many many sisters a few brothers to
Also at starlite I have Children,grand daughters, nieces and nephews
Also to my starlite family is aunt Cherryk
And many friends some old some new come my way
I love to bake, draw and write poetry
Share pictures of others for us all to see
I been posting on starlite lines
Since way back in ninety nine
I love everyone
Enjoy the poems some are so much fun
Some brings joy some brings tears
Many different poets we meet through the years
I am thankful Devin and Tracy are bringing back Albert's dream once more
Everyone is welcome at the starlite cafe doors.

Now most know how I love my chocolate candy
Did you know a cup of coffee also is just dandy
I don't drink beer or any alcohol you see
I'm just little me.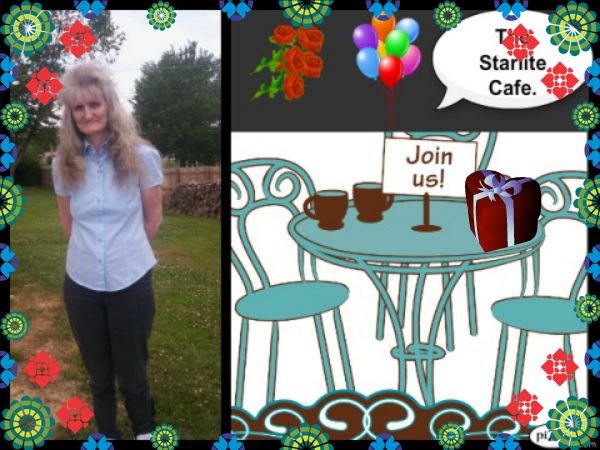 challenge for- DEVINJEANEL- Coming Out... who are YOU




© 2012 Just little me (All rights reserved)