Beautiful Paintings.
God don't need a paintbrush or crayons no pencils or markers
God don't need paper or any sparklers
He paints the world beautiful for all to see
He paints every thing the colors he wants them to be.




Now it's Winter time it's cold and God paints a beautiful snow
Soon will be Spring beautiful flowers beautiful rose.




Then Summer time hot and lazy days
As the summer rain comes our way.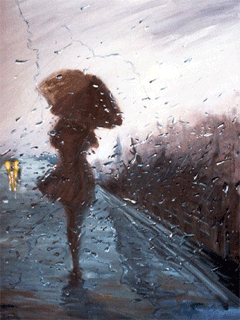 And as we look around
The beautiful colors of fall leaves fall to the ground.





Times God paints the sky a beautiful blue with sun rays
Some times a dark blue with clouds of gray.
God paints the stars that shine at night
And for the day the brigh sunlight.





God paints the grass green and the bumblebee
And the butterflies and birds so beautiful to see
As God paints the seasons Winter,Spring,Summer and Fall
Gods paintings are the most beautiful of all
God paints the world with many different beautiful colors all around
As God paints as the world goes round and round.



© 2013 just_little_me (All rights reserved)