Upon The Wings Of A Butterfly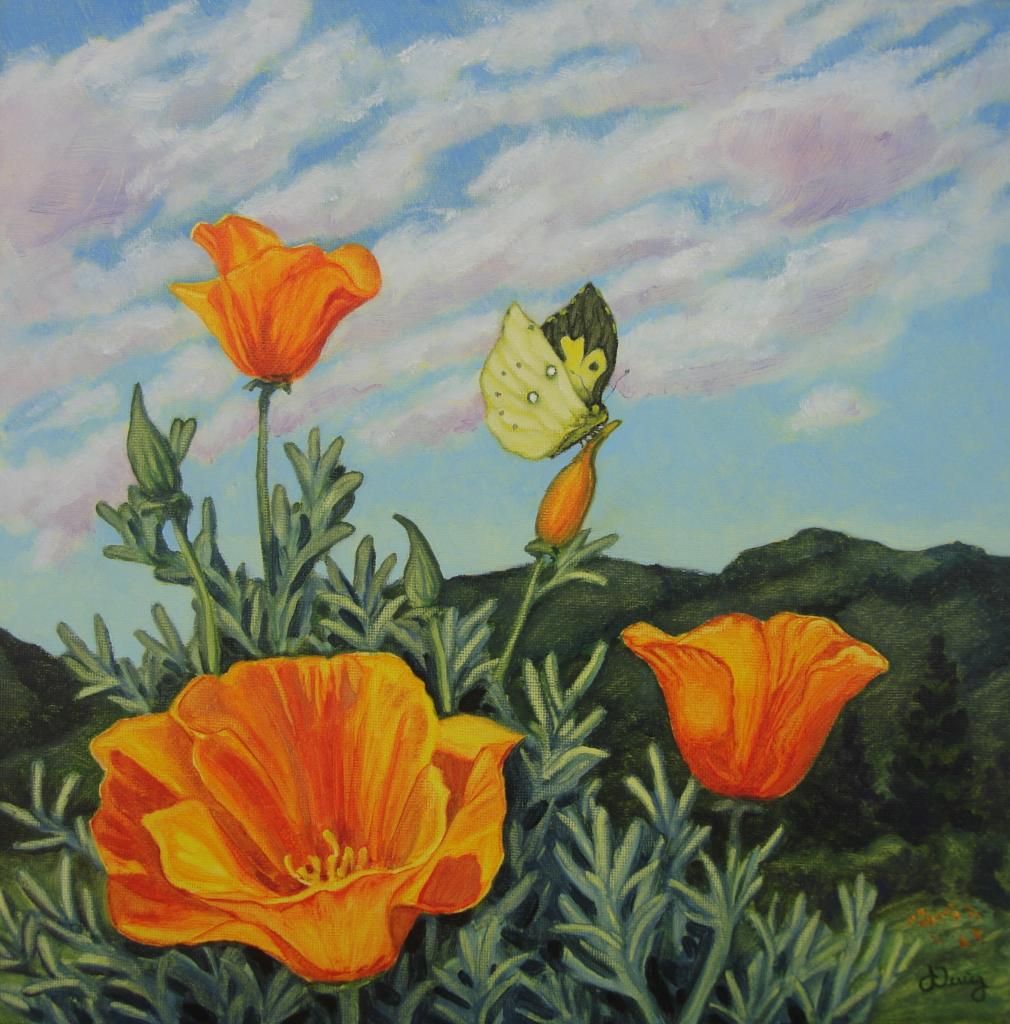 It was such a glorious morning
the sun had awakened the world.
The birds were doing their preening,
and flowers were all unfurled.





The golden dawn had broken,
night time darkness faded away.
It was then that I stopped to listen,
to what the world had to say.





I looked up into the wild blue yonder
and I knew straight away.
I knew right from the very start,
it was going to be a 'blue sky day'.





I glanced up high into the trees,
when the birds began to sing,
then a butterfly landed on my nose,
with its tiny flapping wings.





As I wandered around my garden,
I looked down upon the ground,
and there upon a dewy rose,
another butterfly, safe and sound.





As I walked among the flowers,
butterflies fluttered here and there,
they were flying all around me,
there were butterflies everywhere.





I smelt the fragrance of all the blooms,
felt the warm sunshine upon my face.
I knew then that God was watching,
I felt his presence in every place.





My heart just swelled with happiness,
I saw such beauty here and there,
and I felt my spirit soaring,
as my heart bowed down in prayer.






On the most beautiful wings of a butterfly
God had fluttered down; I knew he was there.
For I felt his love within the breeze,
that so ever gently caressed my hair.





God's love had touched me deeply,
and I'm sure I heard him say;
'Dear child I'm giving you my blessings,
with a 'God-filled' blue sky day'.






Written for the challenge
On the most beautiful wings of a butterfly
Hosted by starlight1 Rose.
The phrase being ...
'On the most beautiful wings of a butterfly'


Note:
I love blue sky days'
Butterflies are beautiful
and one of God's many elite
ways of blessing us and bestowing
beauty of nature.

God Bless you all my friends
and may you have a God filled blue sky day!
xxx








ATTENTION :
Please do not copy content from this page .
Plagiarism will be detected !!
All my work on this site as well as two other sites
are now fully protected
by MyFreeCopyright.com Registered & Protected.
This is a free online copy/plagiarism protection service.


© 2013 AngelsWhispers (All rights reserved)