Happy Birthday Sis-Angelbrown.
Happy Birthday sis
Your birthday I sure couldn't miss
The fairies will dance and sing to you
I send many wishes for all your dreams to come true
We been friends sisters now by heart
A friendship that'll never part
So on your big day
As the fairies will play.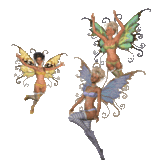 Enjoy your birthday
May God send many blessings your way
Happy Birthday sis Deb also known as Angelbrown
Hang balloons all around
Have some cake and ice-cream to
I wish best birthday for you
May your birthday be
As special as you are to me.


© 2013 just_little_me (All rights reserved)