THAT WILL BE A HEPPY DAY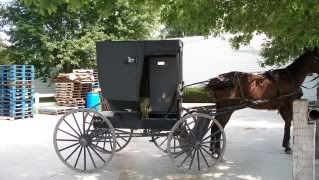 Horse and buggy days seemed so long ago.
And now that I'm older it was better
though it was slow.
Buggy trails were here in the late forties
I seem to remember.
Days I think back to the time.
It was the time of splendor.

I watch program on T.V. of Danial Boon
and Little House On The prairie.
Those days seemed to be much better
than ours today.
I'm longing for better days.

Better days are ahead for Born again Believers.
We'll play with lions, tigers and and all the rest.
We won't have to worry about getting around.
We can just think of being somewhere
and we'll be there.

Like Philip, the Spirit of the Lord will catch us away.
Want that be a happy day!


◄ Acts 8: 39 - 40 ► kjv

39 And when they were come up out of the water,
the Spirit of the Lord caught away Philip,
that the eunuch saw him no more:
and he went on his way rejoicing.

40 But Philip was found at Azotus:
and passing through he preached in all the cities,
till he came to Caesarea.

Photoshop Talk Volume One Amish rse and buggy

Host: SuperSlimJim




By poetalthomas

© 2017 poetalthomas (All rights reserved)