Heaven
'

she sits so still, in the garden that she made with her grandma
the same bench, that grandpa made, now old, wood now rough.
with her book in her hand, she starts to read, but, something
takes her attention away, as a bell she hears ringing.

in her eyes, she sees nothing but fields, miles and miles
but remembering the bell that rang when grandma called
everyone to dinner time.

calling for everyone, to come sit, and eat at the table
grandpa, with his bad leg, slowly comes from the stables
where he is working on a old tractor, that needed repairs
so the farm work could be continued, without despair.

These were memories, that came as she would sit at
their garden, on the days she felt alone, not wanting to forget
all the wonderful times she had with grandma, as they
planted vegetables, and sunflowers together on a summers day.

So every year she came to the garden, with her book to read
she would bring with her, some special things to plant with her little seeds.
Hopefully they would grow the next time she came to the garden
a new relationship was starting, even though grandma resided
now in heaven.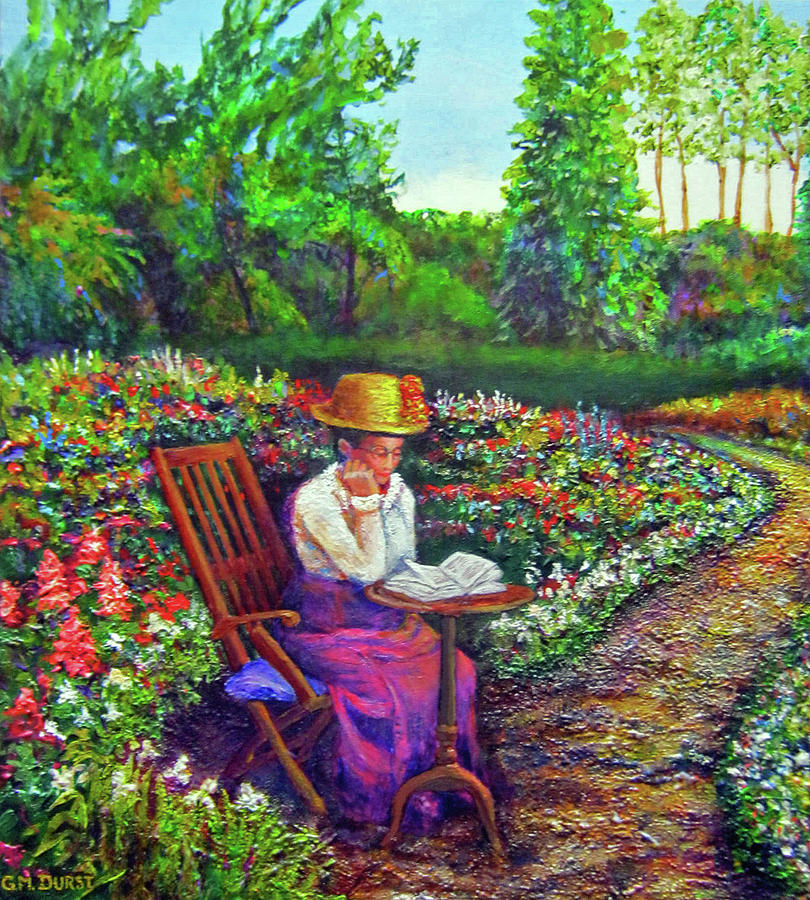 By girlsisy
© 2017 girlsisy (All rights reserved)