Happy Places And Smiley Faces


The first time we met, we were on roller skates. I'm sure you
Remember your first introduction. "Do ya wanna drag?"
Sure, I'll drag, but no touching, I'm on a date with
A sailor.

We skated to several songs and talked, but we didn't
Forget the date I was on. I could tell this sailor
Was not happy with me. What a delima! I think I'm
Falling in love, but it's not with a sailor.

You and I honored the fact I came with a date, so out of
Respect, I took that one last ride home with the sailor. He
Wanted to go parking. My famous last words,
No touching, In fact, no parken.

Couldn't wait for the following week, hoping to meet you
Again on roller skates and we met again and again. Finally you
Asked "where do you live... and can I give you a ride and
Would you like to date?"

From then on, we skated into a relationship to songs from the
Fifties. Just to name a few, "You Are My Special Angel",
"All I Have To Do Is Dream " and many more. I remember
"You Send Me" by Sam Cook
Was our favorite.

Hard to believe that was sixty years ago. In my wildest dreams,
Never thought I would meet my soul mate on roller skates. I think
It happened when we took off our skates and sat
Under a January moon.

Mr. moon must have winked when we embraced.

The following January moon he winked again and we became
Soul mates. The rest is memories of smiley faces and
Happy places. like Disney Land and Graceland
In Memphis Tennessee.

Maybe Mr. Moon winked, but God had a plan and we
Have been so blessed.
It doesn't get much better than this.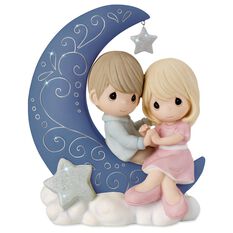 Music Courtesy;
You are My Special Angel
Bobby Helm
1957

By Ann Sullivan

© 2019 Ann Sullivan (All rights reserved)