In The Hands of God,
My sister Dorothy (Libra)has have been sick all week
Running a fever and have a bad cough makes her feel so weak.
Went to the doctor he gave her antibiotics and did x-rays
Prayers she will be ok.
Also an EKG Now she has to have to see her heart doctor as soon as she can
For my sister dear Lord I life up my hands.
And put there health in the hands of God above
As I send prayers and my love.
Rick still needs prayers also.He has had pneumonia twice now
He will start a new treatment for his cancer on the 23rd.of this month somehow.
Dear Lord for Rick my brother in law I lift up my hands
Dear Lord please touch them both with healing them as only you can.
I lift my hands up in prayer
Dear Lord I know you hear prayers from every where.
Please all angels at the starlite cafe
For my sister and her husband please pray.
Dear Lord I thank you
And all others for prayers too.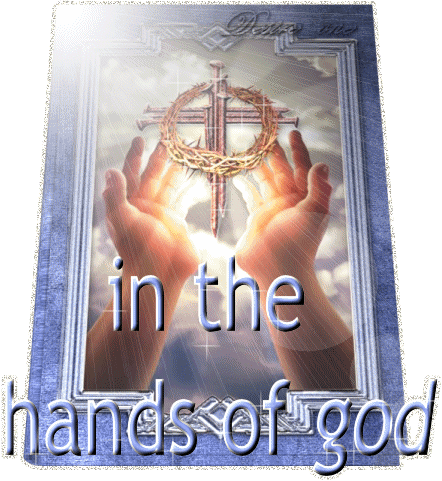 glitter-graphics.com
© 2019 just_little_me (All rights reserved)